Sydney Day Two
For the second day we planned to explore Sydney's other harbour by its name Darling Harbour. Not as beautiful or famous as Sydney Harbour, I think that Darling Harbour can be even more interesting than Sydney Harbour for people who have kids because of all the activities that one can do there. Darling Habour is home to Sydney Aquarium, to the Sydney Wildlife World, to the National Maritime Museum, the world's largest IMAX screen and a lot more. The harbour extends north from Chinatown and then along both sides of a bay called Cockle Bay. Since our hotel was located in Chinatown, Darling Habour was literaly a 5 minutes walk from our room. Our plan for the morning was to visit the Sydney Acquarium and maybe the Wildlife World if we weren't tired or hungry afterwards. I thought the admission price to the aquarium to be a bit steep ($35/person if I remember correctly). Right when you go in there's the platypus exhibit but the platypus was nowhere to be seen (bummer!). But I did get to see something I didn't see before: a dugong which is a large aquatic mammal similar to the manatee. The most impressive exhibit of the aquarium is a series of underwater see-through glass tunnels where sharks, turtles, all sorts of fish, manta rays and the above mentioned dugong swim all around the visitors. Walking through these tunnels was a nice experience.
After having a drink at one of the cafes lining the quays we decided we're too tired for the Wildlife World and so we went to lunch. Cris wanted to try kangaroo meat and searching on the web I have found one restaurant that was serving it. It was called Belgian Beer Cafe, located in the area known as The Rocks. So we walked to the cafe, thus becoming even hungrier and more tired. Cris got his kangaroo meat but was a bit dissapointed. It tasted like beef he said. I was in a "kangaroos are so cute I couldn't bear to eat one" mode so I didn't try it. Living up to their name, the cafe has quite a few Belgian beers so we sampled a few. Which coupled with the big meal and the jet lag sent us back to the hotel for some afternoon sleep. On the way back to the hotel we decided to try the monorail which connects Darling Harbour, Chinatown and the CBD (Central Business District). At AU$5 for a single ride I thought it to be a bit steep for what it offers (8 stations on 3.5km) but we decided to try it once. The track runs about 5.5 meters above the ground so you get some views of the city from high up but they're really not that great.
After getting some sleep we started toward King Cross, walking along Oxford Street, Sydney's gay neighborhood, in all appearance a nice street lined with bars, restaurants and clubs. Then we followed Darlinghurst Rd. arriving at the big Coca Cola sign which is considered to be another Sydney icon. King Cross is Sydney's red light district. I don't know how it might have looked in the past but nowadays it looks like a mixuture of strip joints and sex shops and trendy cafes and restaurants. It didn't seem dangerous but we only hanged around until 11 in the evening or so. This area is also backpacker central, with a few hostels and budget accommodation available, especially along Victoria St.
To be continued …
Darling Harbour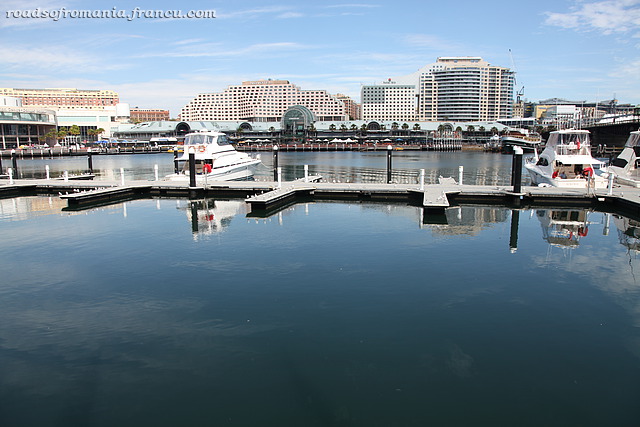 Sydney Acquarium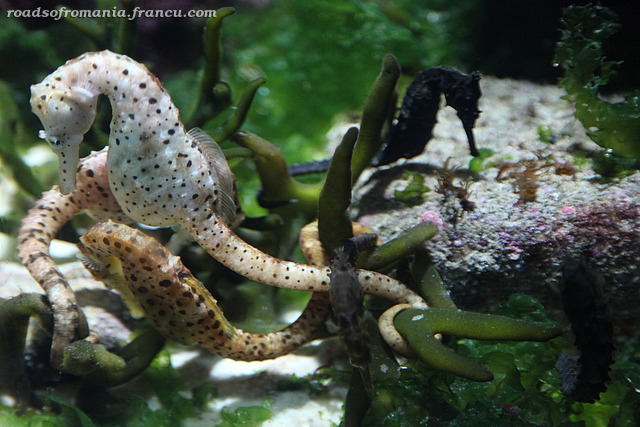 The dugong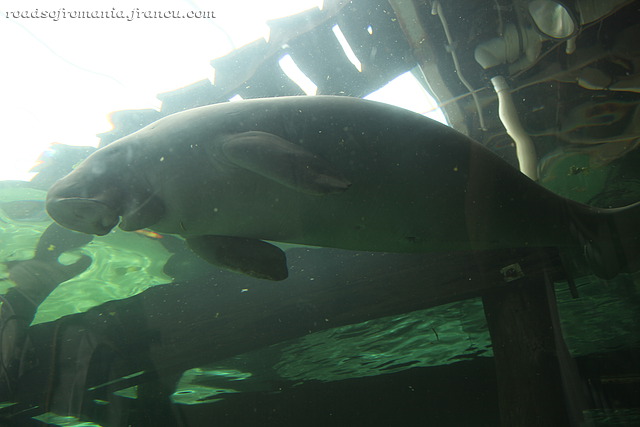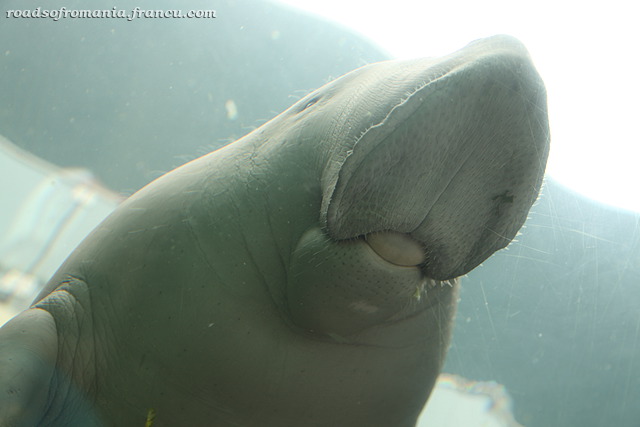 Belgian Beer Cafe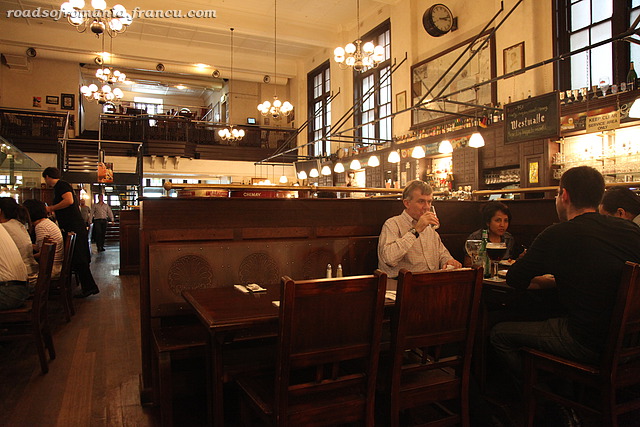 The Monorail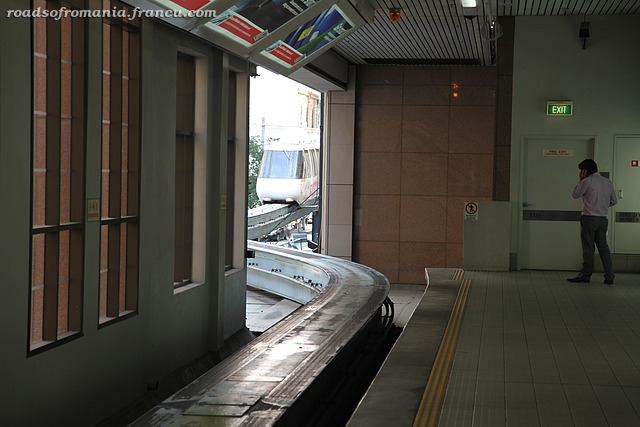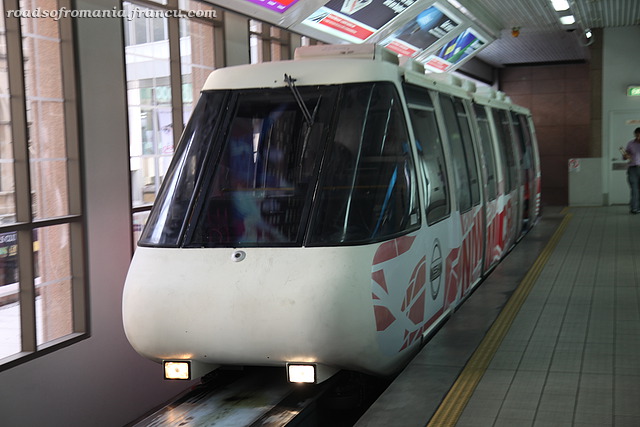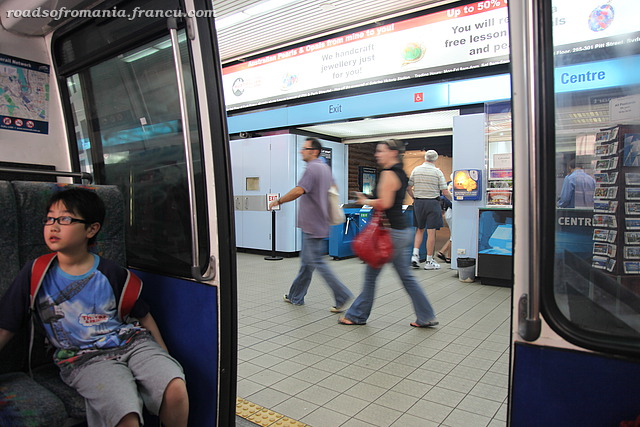 Oxford Street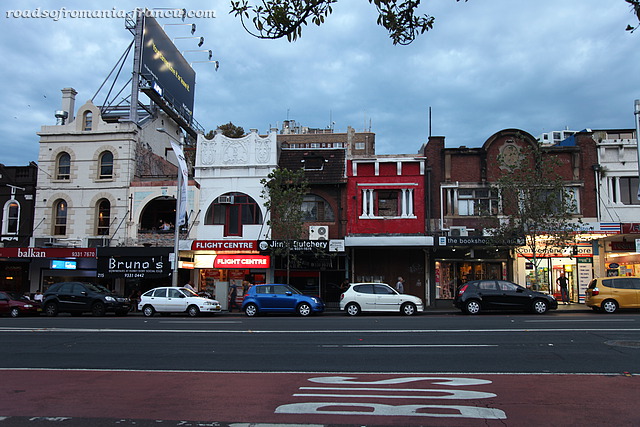 Coca cola sign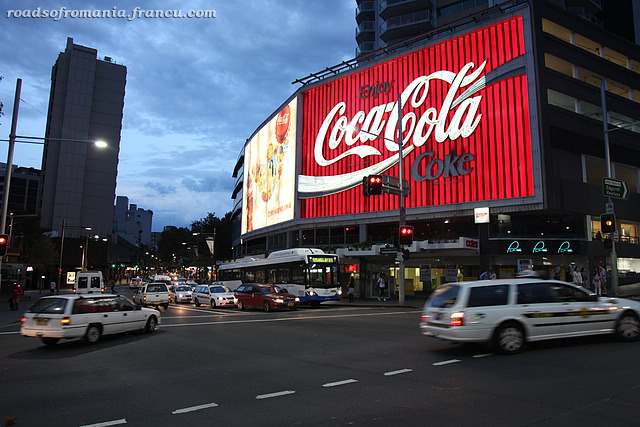 King Cross